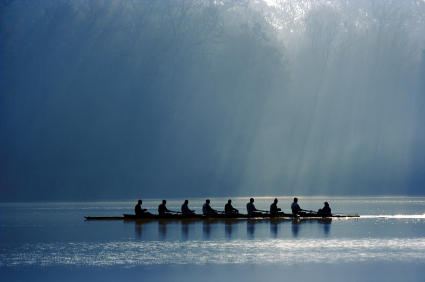 About Us
Trainer: Gino Inesi
Marriage and Family Therapist
CA. BBS License # 48327
California State University of Hayward
Master of Science Counseling
Emphasis Organizational Behavior
Cross-Cultural Counseling
Thesis: "Conflict Resolution"

University Of Hawaii
Bachelor of Arts
Past Vice President San Francisco Mission Rotary Club
Community Service: Columbia Boys and Girls Club International Service: Central America
My experience training personnel in organizations began in 1993 with the Hayward Police Department as a California State University of Hayward graduate student intern. The law enforcement profession requires a significant amount of training in a complex and changing world. The Hayward Police Department was among the first in California to implement community oriented policing. The Hayward Police Department successfully recruited talented personnel that reflected the community of Hayward. I was part of a team that developed and implemented a 40 hour diversity training program. All personnel from all levels of the organization participated in the training. I assisted in the training of the trainers.
Hayward Police Department executive management participated and visibly supported the training. The leadership showed commitment. Structured group process was an important component. The training was successful because it changed individuals' attitudes and the culture of the organization. It was used as a national model for law enforcement. "Critical Incidents" were used as part of the training.
"Critical Incidents"  As part of the training.  Here, a critical incident is presented and a chain analysis of events leading to the incident is done. A dialectic process occurs that provide the participants with different perspective of the critical incident. Different solutions are considered that could lead to different outcomes.
The critical incident component of the curriculum makes the training relevant for the professional.
1995 I was the chairman of the Diversity Committee for the San Francisco Department of Public Health Target City Project. The diversity committee's recommendations resulted in hiring Target Cities first native Spanish speaking Assessment Counselor. Treatment compliance and quality of care improved.
2004 I began training managers and professionals that were referred from human resource departments for behavior that was perceived as aversive by peers and subordinates. As a trainer with Accord System many of the individuals I work with are key employees who possess valuable hard skills but need to enhance their soft skills, i.e., their interpersonal skills. Many of these individuals are from professions where the expectations and demands are high.
In 2006, referrals began coming from the medical field for professionals whose behavior was disruptive or perceived as aversive. Research demonstrates the importance of effective communication in medical field and that disruptive behavior is a cause of errors.
A skilled surgeon was referred because of complaints regarding their interpersonal style. A letter was signed by several other medical professionals describing the behavior that concerned them. During the training, the same surgeon received a letter signed by peers commenting how much they appreciate working with the surgeon...
Information is needed to make decisions. Having good professional relationships helps.
Phone: 415-216-9548